Product & Design
·
Sweden
Product Owner - Acquisition
We know it, you know it. Most companies ramble on about purpose and making the world a better place. And pretty often it feels a bit… well, forced. But we'd like to think that our story is special for real. Hear us out. The story of Nextory began in Syria, where our founders grew up. When they were children, they witnessed how the dictatorship limited the access to books, and saw what it did to their country. So when Shadi and Ninos came to Sweden, they made it their mission to make books available to everyone. Fast forward a few years, and Nextory was born. We offer a monthly subscription where our users can read and listen to as many books as they like. Sounds like a pretty cool product to work with, right? We think so too.
We're on the hunt for a Product Owner - Acquisition  to join our amazing team on the quest of making the world a happier and more democratic place.
WHAT YOU WILL BE DOING
As a Product Owner - Acquisition at Nextory you will drive acquisition and web related projects through the teamwork of cross-functional expertise within e.g. design, insights, and engineering. You will work at the core of Nextory with the responsibility to deliver great value to our customers by being responsible for our web platform.
With a creative and innovative mindset, you will be working with optimization, innovation and new development to create great experiences within areas like e.g. CRO, SEO and 3rd party integrations, and consumer behavior - always with the continuous aspiration to increase reading! As a Product Owner - Acquisition at Nextory your focus will be to make sure your team delivers the set results and reach goals. The position is based in Stockholm.
Who are you…
We believe that you are currently working in a similar role at a fast-moving tech company, we also believe that you appreciate a culture of teamwork with an entrepreneurial spirit. We believe that you understand the power and importance of being solution-oriented and communicative as well as understanding the customer experience and business value. We also believe that you enjoy working in a dynamic and unpretentious environment where you take great responsibility for our product and your team!
SKILLS AND QUALIFICATIONS
• We believe you have, for the field, relevant educational background
• We believe you have 5+ years of experience in the work field
• We believe you have an entrepreneurial soul, able to communicate bold visions to your team
• We believe you have experience within A/B test frameworks, SEO, tracking, and deep understanding in web related analytics
• We believe you have some experience within vue.js or React and SQL
• We believe you have great communication skills in English which is required in the daily work
Extra superpowers?
• Do you have experience with successfully repositioning offers by creating amazing insights based on user behavior as well?! Well hello unicorn, we can't wait to hear from you!
We are looking forward to your application which should include a CV or LinkedIn profile. If you are feeling generous we would love an extra treat in the form of a short (or long!) description of something that you are extra proud of!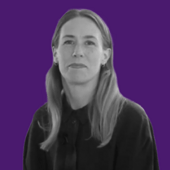 Contact
Sandra Roos
Talent Acquisition Manager – Recruitment
About Nextory
Nextory is one of Europe's largest streaming services for audiobooks and e-books. The app was founded in 2015 by the serial entrepreneurs Shadi Bitar and Ninos Malki. Since then, the company has developed into a fast-growing platform that enables the unlimited distribution of stories and knowledge in various digital formats.
Together with its subscribers, Nextory shares a great passion for literature of all kinds and strives to be an independent and natural place where everyone can easily find their next story. This goes hand-in-hand with the vision to increase reading around the world to enrich people's lives and thereby contribute to increased well-being, personal development, and a strengthened democracy. Today, Nextory's catalogue contains over 1 000 000 titles, and the app is available in ten markets around Europe with headquarters in Stockholm.
Product & Design
·
Sweden
Product Owner - Acquisition
Loading application form
Already working at Nextory?
Let's recruit together and find your next colleague.