Increase reading
At Nextory, we believe the world is driven forward when people dare to think differently and challenge the status quo. It's when we're not on the same page that new thoughts and ideas are created. We're certain that individuals and societies would feel much better if we all read more – it leads to increased well-being, personal development, and a strengthened democracy. That's why Nextory's vision is to increase reading to enrich people's lives with beautiful stories.
We run a fast-growing platform that enables the unlimited distribution of stories and knowledge in various digital formats such as audiobooks and e-books. Nextory has endless stories, insights, and inspiration to discover so that we all can continue to see different things and bring ourselves and the world forward.
Find your next story, and join us to be part of making the world a reading place!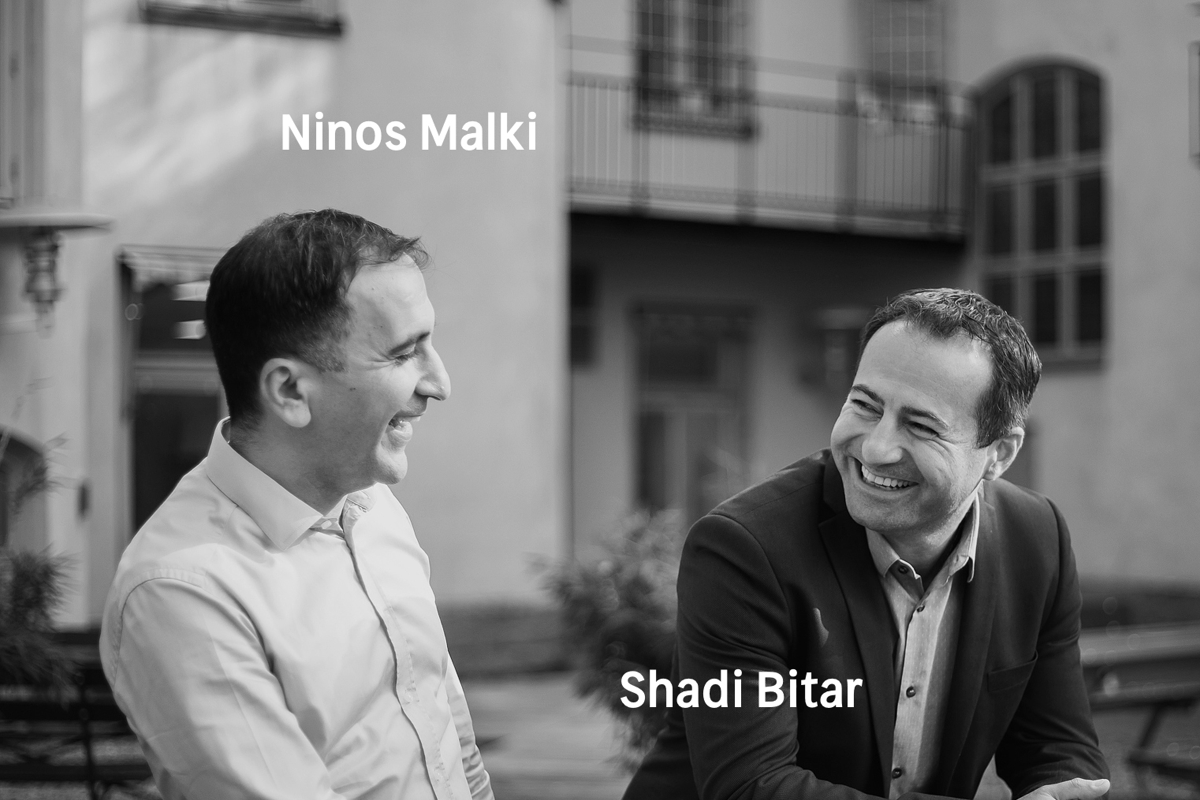 Once upon a time…
…two entrepreneurs thought to themselves, "What if we could make all the books in the world available to everyone?" That was the starting point of Nextory, and the app was released in Sweden in 2015.
The two entrepreneurs, Shadi Bitar and Ninos Malki, came to Sweden from Syria when they were 11 years old. They brought their passion for the written word, which quickly helped them acquire knowledge and learn their new language. Also, having seen a dictatorship limit access to literature, they both dreamt of making books more available to ensure democracy and freedom of speech.
The two founders of Nextory are still working within the company, Shadi as CEO and Ninos as CTO, and their vision to increase reading is as relevant as ever.
The Nextory Spirit
The beliefs of Nextory aren't only valid for readers and listeners. We also want our employees to think differently and challenge the status quo. Nextory's culture welcomes curious and entrepreneurial souls that are open-minded and comfortable working in a fast-moving atmosphere where we like to challenge ourselves.
We're a team of fun-loving and super dedicated people with a passion for telling great stories. Innovation lies at the heart of our organization, and we welcome progressive ideas to reach our goals. We're an organization to grow within, where everyone is encouraged to take responsibility and come up with ideas. We dare to make mistakes and we learn from them together.
Today, Nextory has launched in 10 markets all around Europe. We have colleagues situated in all our markets and the head office is located in Stockholm. We have an amazing backend team in Bangalore, India. The Bangalore office is our own and we're super proud to have a great team of engineers dedicated to Nextory.
Why work with us?
Making a difference

We want to increase reading around the world to enrich people's lives, improve well-being, personal development, and strengthen democracy.

Innovative & inclusive culture

We're an awesome team of entrepreneurial souls that are open-minded, fun-loving, and super dedicated to creating the best reading experiences in the world.

Team Spirit

We highly value the well-being of all our employees. That's why a flexible and balanced work-life, together with a social and creative environment, are part of the deal.